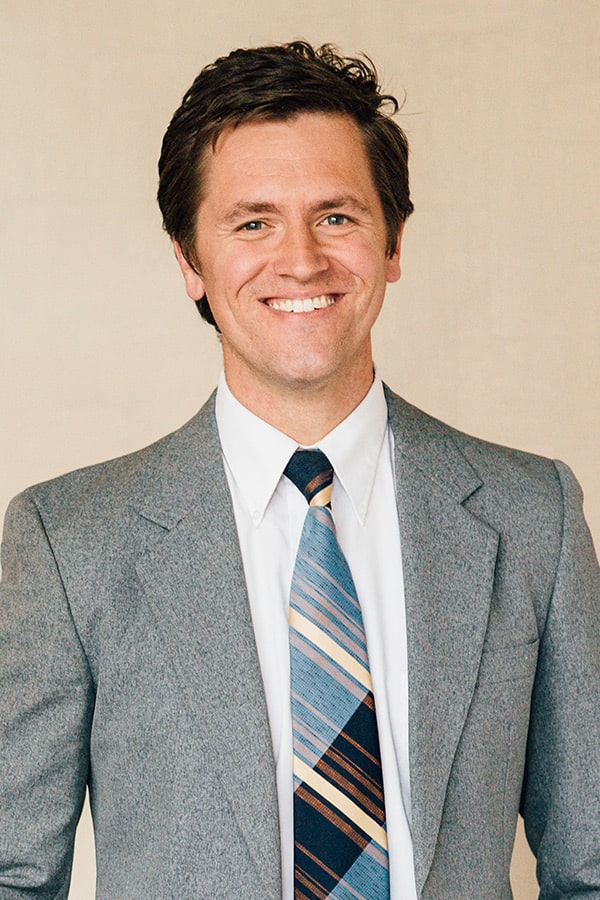 Commercial Real Estate Broker
James Harrison has served as a Broker for Whitney Commercial Real Estate Services since 2015, specializing in the sales and leasing of industrial, flex, office, and multifamily properties. He enjoys finding solutions that enable all of the parties in a transaction to flourish and [...]
James Harrison has served as a Broker for Whitney Commercial Real Estate Services since 2015, specializing in the sales and leasing of industrial, flex, office, and multifamily properties. He enjoys finding solutions that enable all of the parties in a transaction to flourish and thrive.
As a 7th-generation Asheville native, James has seen how Commercial Real Estate can provide a positive impact on the life and health of a community. His focus is on providing valuable knowledge and expertise so that his clients can make some of their most important business decisions with confidence.
Over the course of his career, James has fulfilled more than 100 commercial transactions and has amassed a sales volume in excess of $50 million.
Clients who have entrusted James with their commercial real estate needs include The City of Asheville, Mission Health, The Blood Connection, The North Carolina Arboretum, Momentum Art Gallery, Bojangles of WNC, and Arvato Bertelsmann. James has also represented numerous private property owners and investors, a wide variety of small businesses, and the buyers of more than 80 multifamily units across the region.
James is a member of the Asheville Board of Realtors, the Asheville Downtown Association, the Asheville-Buncombe County Preservation Society, and Young Professionals of Asheville. He served as President for Asheville's Commercial Investment Realty Association (CIRA) from 2016 to 2020. Additionally, James is a candidate for the designation of Certified Commercial Investment Member (CCIM), and a member of the NC-CCIM Chapter.
Transaction highlights for James include:
The $8.1M sale of 108 Monticello Road, a 416,500 SF industrial plant on 33.5 acres in Weaverville, NC
The $4.75M sale of 52 Broadway, an off-market 21,000 SF historic property in downtown Asheville that was identified for Momentum Art Gallery
The $3.95M sale of Mountain Trace Apartments, an off-market multifamily property in Clyde that was identified for a 1031 investor
The $2.075M sale of Elkwood Estates Apartments, a 16-unit multifamily property in Asheville
The $1.65M sale of 59 Bingham Road, a 117,000 SF distressed industrial property in Asheville
The $1.6M sale of 225 Airport Road, representing the Blood Connection Inc. in their first real estate venture into the Asheville market
James and his wife Helen reside in West Asheville and have three daughters. James earned a bachelor's degree in Community Development from Covenant College in 2010. Leisure interests include being outside with his family, trail running, cycling, reading, music, and photography.
Office Location
1100 Ridgefield Blvd, Suite 100
Asheville, NC 28806
Contact Info
Specifications
Languages:
Specialties:
Service Area:
James's Testimonials
This 1031 Exchange has been quite a ride, one I never could have carried off without each of your expertise and your knowledge of how to engage the best businesses and professionals needed along the way. Only the excellent reputation of Whitney CRE could have obtained each of their services in such short order. And all the while you informed and instructed me every step of the way. I am very lucky to have signed on with such a proficient and genteel organization. You made me feel like a [...]
- Gwen Straub, 1031 Client
The level of communication and attention to detail was outstanding. I was the managing partner representing our company during the due diligence and purchase of a large commercial property in Asheville North Carolina. I must say that Whitney Commercial and specifically Tim and James Harrison, our agents, were excellent to work with. I was in the middle of a very busy period of time with our core business with over 100 employees, so needless to say, I needed all the help I could get [...]
– Craig Moodie, Managing Partner, Reservation Services International
James Harrison helped me navigate through a couple of difficult situations in 2016-17. His persistence and hard work managed to lease one of my buildings to a decent tenant and sold another one. I highly recommend James and Whitney team.
– Victor Babaoff, private investor
Our special thanks to James whose persistence, hard work and diplomacy in difficult times represented the best in the real estate profession. His integrity and ingenuity in resolving issues with the buyer were very assuring to me. During the tough winter weather, I so much appreciated his willingness to check water and heat systems and management of the keys....all of which go above and beyond usual service. Please feel free to use us as a reference if needed. It would be our pleasure and a [...]
– Becky Anderson, private investor
James was great to work with. He listened to our needs, put together a portfolio of options that met them, and assembled a thorough packet of information on each of the properties we visited. He kept in touch consistently throughout the process and made sure that things kept moving forward. Once we found our new office, he came up with an inventive solution to the final sticking point in lease discussions. We're extremely pleased - with both our new office space, and the assistance [...]
Christian Stolz, Director of Finance & Operations, The Dogwood Alliance
James is approachable, personable, endlessly patient, and incredibly generous with his time (including mornings, evenings, and weekends over the course of several months). He helped us getting all our questions answered and explained every part of the process clearly and thoroughly.
– Danny Patel, The Cedarwood Inn
Our experience with Whitney and with James Harrison in particular was excellent. James immersed himself in understanding our objectives and was highly resourceful in helping us to find just the right property. We are extremely grateful to James and the Whitney team and will definitely work together in the future!
– John Campbell, 52 For Good, LLC
Contact
Hi there! How can we help you?
Contact us using the form below or give us a call.
Hi there! How can we help you?
Contact us using the form below or give us a call.