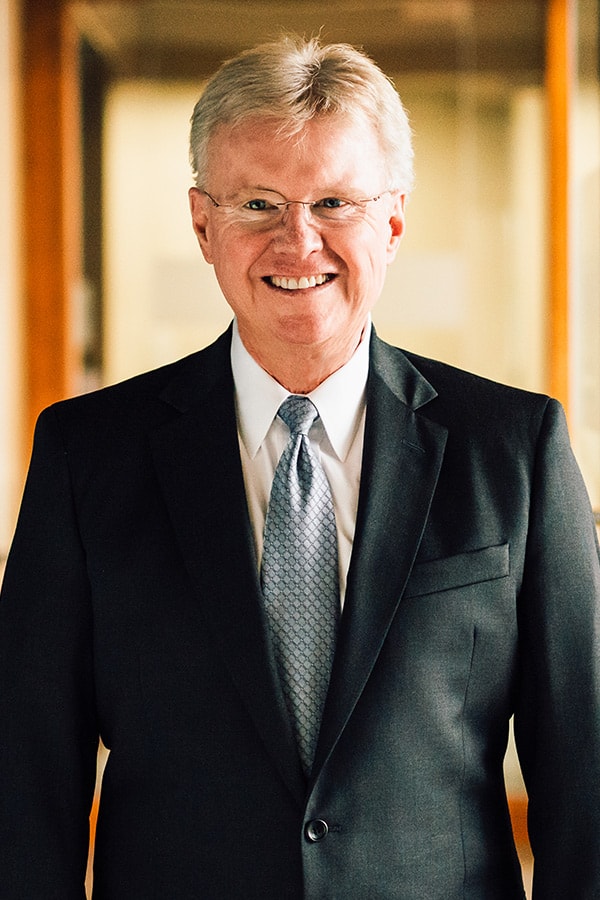 Owner - Chief Executive Officer
|
CCIM, SIOR, GC, CPM
Richard Whitney is a second-generation Realtor, Property Manager and General Contractor who followed his parents into business in 1974 at the age of 19 when he joined the family real estate firm, Whitney Realty, on the island of Clearwater Beach [...]
Richard Whitney is a second-generation Realtor, Property Manager and General Contractor who followed his parents into business in 1974 at the age of 19 when he joined the family real estate firm, Whitney Realty, on the island of Clearwater Beach Florida.
In 1987 Richard joined Lee Arnold and Associates, Tampa Bay's largest commercial firm as a Beach Commercial Specialist. His mentors included the largest assemblage of CCIMs in the State of Florida. There, he completed transactions as large as $5.1MM with USX Corporation, the FDIC, Ohio based Cedarwood Development, Cheezem Development, the City of Clearwater and others.
In 1992, while remaining actively involved in Beach Commercial Sales with Lee Arnold & Associates, he joined Arnold Management Services, managing over 1,000,000 SF within ten properties between Treasure Island and North Tampa, including office space and retail as well as industrial facilities. This portfolio included properties owned by Hancock Realty Investors, New England Mutual Life Insurance, the Resolution Trust Corporation, Service Merchandise, Weyerhaeuser Lumber and others.
In 1993 Richard and his wife Cheri relocated to Asheville with their three small children after he joined the commercial division of Beverly-Hanks & Associates, where he provided the services of commercial sales, leasing, property management and construction oversight, initially for the portfolio of retail and office investment partnerships headed by co-founder George Beverly, Jr., then expanding in 1994 to include the Asheville portfolio of the publicly traded REIT of Highwoods Properties (NYSE:HIW).
In 1999 Richard was asked by the Director of Development at Biltmore Farms to serve as an outsource to orchestrate sales and leasing for their highly regarded projects at Biltmore Park and Vanderbilt Park.
While continuing to provide property management services, Richard went on to break three sales records at Beverly-Hanks, one of which was an all-time sales volume record of $38.5 MILLION.
In 2001, Richard and Cheri formed Whitney Commercial Real Estate, LLC providing commercial brokerage and property management services. Barely two years later they founded Whitney Construction & Development, Inc., which specializes in building renovations. The corporate offices of both operations are located in the beautiful Whitney managed Ridgefield Business Center, a 102 acre park near the junction of I-40 and I-26.
Richard's credentials include:
Certified Commercial Investment Member (CCIM) of the National Association of Realtors. There are currently 9,500 professionals around the globe (6% of all practitioners) who live and work in the U.S., Canada, Mexico and more than 35 other nations. Collectively CCIM's are responsible for $400 BILLION of real estate transactions globally.
Office Specialist - Society of Industrial and Office Realtors (SIOR). The SIOR designation represents the highest level of knowledge, production, and ethics in the real estate industry. Its membership is composed of around 3,000 individuals and organizations in more than 630 cities in 32 countries. As a group, SIOR designees close more than 78,000 transactions annually.
Certified Property Manager (CPM) designation was awarded to him by the Institute of Real Estate Management. He is one of just a handful of practicing CPM's in Western North Carolina. This designation is considered to be among the industry's premier real estate management credentials. There are over 8,600 professional real estate managers who hold this designation worldwide. CPM members manage approximately $900 billion in real estate assets.
North Carolina Licensed General Contractor. Richard is the registered Licensee for Whitney Construction & Development, Inc. which is licensed "Unlimited" by the North Carolina Licensing Board for General Contractors.
Community Service
From 1989 to 1992 Richard was a member of the Rotary Club of Clearwater Beach, FL where he served in various roles, including Bulletin Editor, Speaker Coordinator, Board Member and Community Service Committee Chairman.
In 1989 Richard founded Tampa Bay Harvest which continues to recycle perishable foods from grocery stores and a multitude of other sources by delivering it directly from donors to local non-profit agencies. In 2014 TBH had 251 active volunteers distributing over 3 MILLION pounds of food each year valued at over $5 MILLION from 591 food donors to 221 agencies.
In 1991 both Richard as an individual and Tampa Bay Harvest as an organization were awarded JC Penny Golden Rule Awards for their impact in feeding the hungry.
From 1998 to 2001 Richard served on the Long Range Planning Committee and the Board of Directors of Asheville Christian Academy and was actively involved in the site selection and design of a new 50 acre campus allowing for growth to over 1,100 students.
Richard is a Charter Member, as well as their current Treasurer and a Past President, of the Ridgefield Toastmasters Club in Asheville.
Family
Richard lives in Biltmore Park with his wife Cheri of 31 years and a small petting zoo which includes two cats, two birds and a dog. Richard and Cheri have three grown children: Cara is a married graduate of Covenant College; Conroy is a graduate of Georgia Institute of Technology (Georgia Tech); and, Colleen, a married graduate of UNC Chapel Hill. In 2014 Cara gave them their first grandchild, Evie Grace, who was recently joined by a new sister.
Office Location
1100 Ridgefield Blvd, Suite 100
Asheville, NC 28806
Contact Info
Specifications
Languages:
Specialties:
Service Area:
Richard's Testimonials
Richard - It was such a pleasure to work with you and Debbie. I could not imagine how difficult it would have been without your knowledge and support. You are truly wonderful at your job!
- Melody Eustis, Private Investor
Richard was great again. Quick sale, well-executed. Thanks.
- Roy Crowninshield
I am so happy with the studio that Whitney Construction built for me! It's a pleasure to have such a well-designed and well-built space to work in. Richard was an active partner from the design phase through to final completion, and made certain that all the work was done right.
- Benjamin Dimmitt, Professional Photographer
The Whitney Team created beautiful marketing materials, promoted our property well, found a buyer from over 1,000 miles away, helped us to negotiate a fair contract, and dealt successfully with every bump along the way to be sure we had a closing! They are also fair and honest people.
Andy Petree
We cannot say enough about the professionalism and expertise that you used while dealing with us throughout our purchase. ...dealing with you was one of our most comfortable experiences. You helped us through many dilemmas and trepidations with the ease of a true expert. We will most definitely contact you in the future should we want to invest further in the Asheville area and would recommend to anyone there who asks us for real estate advice.
- Richard Bernier & Barclay Garnett, Private Investors
Contact
Hi there! How can we help you?
Contact us using the form below or give us a call.
Hi there! How can we help you?
Contact us using the form below or give us a call.